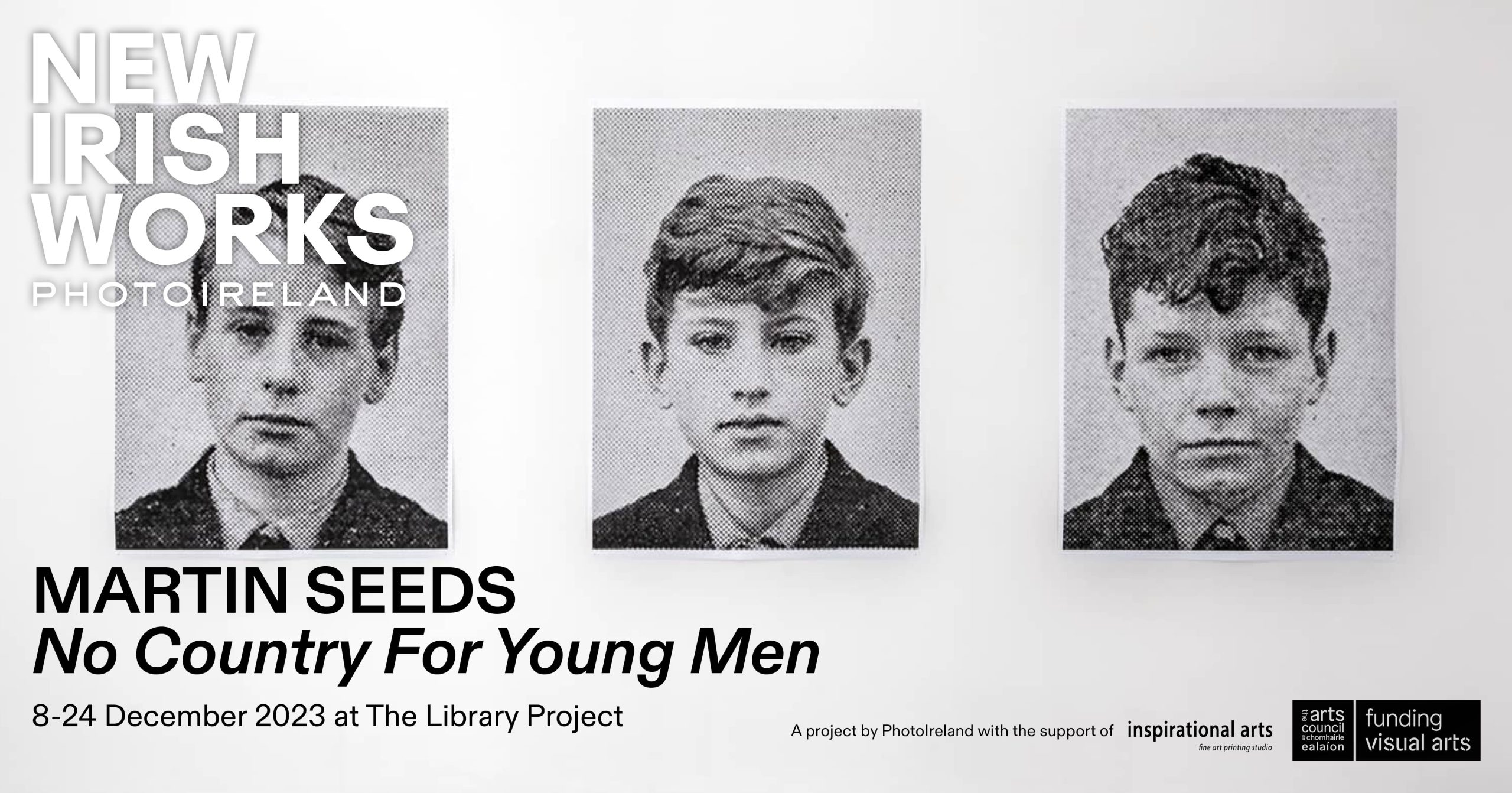 Launch 6pm on Thursday 7 December
Running 8-24 December
At The Library Project, 4 Temple Bar Street, D02 YK53.
The New Irish Works series 2023-24 continues at The Library Project in December with Martin Seeds's practice.
'No Country For Young Men' looks back, via appropriation, at a series of found portraits in a Belfast school yearbook from 1965.  This was a time, a few years before "The Troubles" started, when political tensions in Northern Ireland were rising and trouble was brewing.  Seeds' act of appropriation places these 1960s school portraits into our current moment, and from our historical vantage point asks us to consider how individual lives in Northern Ireland were affected by the backdrop of a violent conflict that would last for 30 years.
What will become of these boys, their youth and their fragile aspirations, as the shadow of history falls across their lives? It is not just the past that is hauntingly present in these humble portraits, but the looming, uncertain, tumultuous future.
—Sean O'Hagan
The found portraits are displayed as large prints in a tight arrangement. Each enlarged portrait exaggerates the source image half-tones, making the portraits less discernible as the viewer gets closer. Each school boy portrait is purposefully unnamed to ensure the portraits  are considered collectively, and to suggest  'The Troubles' had an impact on all young lives.
Martin Seeds is an artist and educator. Drawing from his experience of growing up in Northern Ireland, his practice explores the conflicting experiences of identity, history and culture. Personal narratives, the relationship to place, politics, and conflict are themes that recur and interconnect in his work. 
Find out more about his work at martinseeds.com